Brendan Hooper | Employee Spotlight
We have a great team in Calgary, Edmonton and Kelowna, and want you to meet them! Next up, Brendan Hooper.
---
Meet Brendan Hooper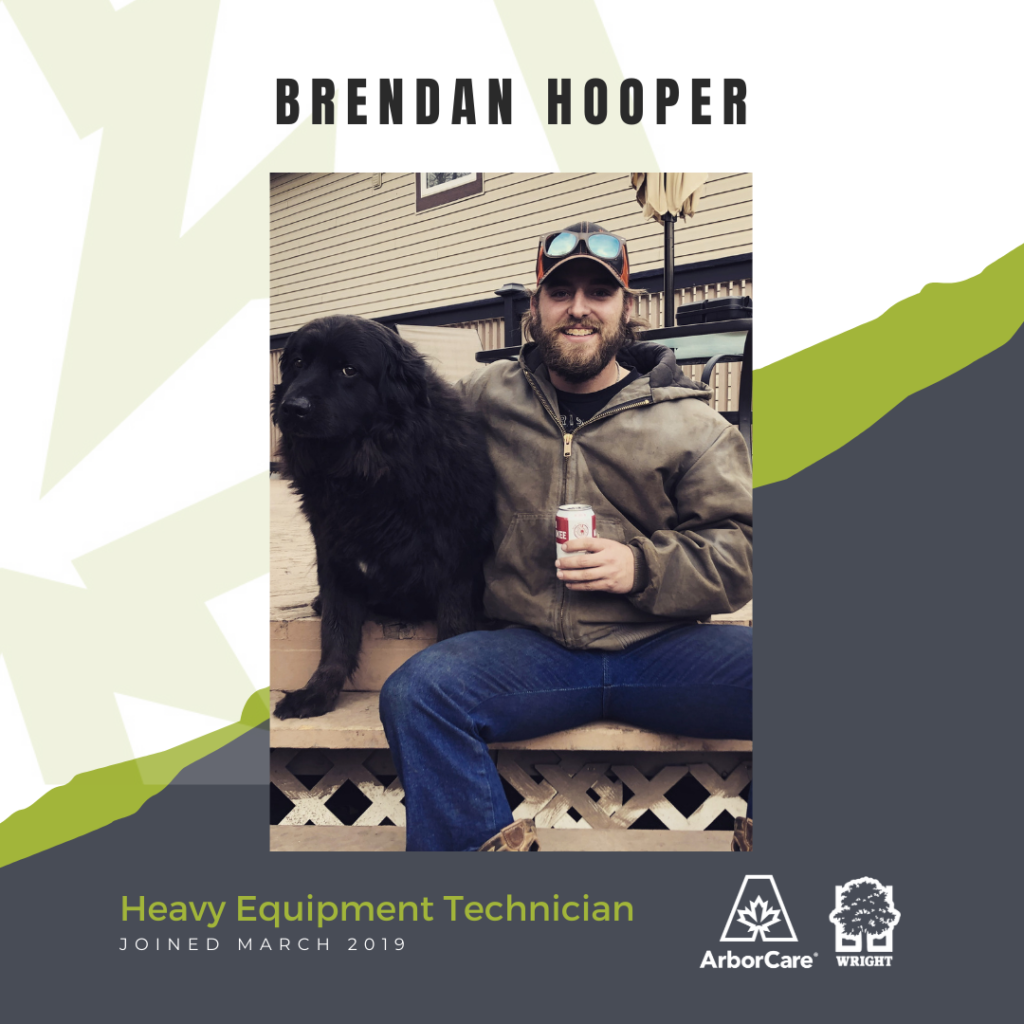 Title: Heavy Equipment Technician
Team Member Since: March 2019
Certifications: Red Seal Endorsement, Heavy Equipment Technician
Career Path
Q: Describe your career path. How did you get into what you do now?
A: My friends and I used to work on and fix up our old junk cars regularly in high school. I felt that I was pretty good at it so I went to trade school and here I am! I love problem solving, so working on engines and equipment is the perfect place for it.
Q: Explain your position. Describe your role with the company.
A: I, along with two other techs inspect, maintain and repair our fleet of aerial trucks, pick up trucks, chippers and snow equipment.
Life at Wright Tree Service of Canada & ArborCare
Q: What is your favourite part about your job/working for the company?
A: There is always encouragement for learning new things. We work in a very collaborative environment so we're able to achieve what is needed day-to-day.
Hobbies, Interests & Influences
Q: What do you like to do when you aren't working?
A: When I'm not working, I'm riding my horse named Tontu, camping, or golfing!
Q: What's something about you that not many people know?
A: My brother and I were team ropers in rodeo for 5 years.
Q: Who was the most influential person in your life?
A: My dad. His strength through adversity is outstanding and he is always every encouraging towards me.
Q: What's a value statement or quote you live by?
A: You learn more from failure than success.