High-Quality Tree Services in Calgary and Edmonton
Trees are an integral part of your property's curb appeal. We believe that taking the utmost care of your trees will keep your landscape in great shape. At ArborCare, our professionals are committed to providing both residential and commercial tree services to customers across Edmonton and Calgary.
Your garden needs to be regularly cleaned and cleared of debris, dead plants as well as remnants of spoilage caused by insects, stray animals and birds. Getting a professional to do the job can help you eliminate disease-causing insects and pests while maintaining the beauty of your garden. With the professional tree services in Calgary, ArborCare can restore your garden to a pristine condition. Whether you're a homeowner or a business owner, we can help you keep your garden in top shape. Be it a small garden in your backyard or a vast sprawling green space outside your premise, we can help you maintain beautiful trees and shrubs in your outdoor landscape. The trees in your garden are living breathing organisms. They need regular care and maintenance much like the other fittings and fixtures in your home. Regular trimming, pruning and upkeep can help you maintain a beautiful garden year-round.
Commercial + Residential
Services
If your tree is too large or not of sufficient health and vigour, there are signs that your tree needs to be removed. It can also be removed when there are raising safety concerns, difficulties in accessing a construction site for relocation, and more. When you come across such issues with your trees that are a potential threat to your property and people, our arborists can be on-site to eradicate the disease or dead trees. 
Tree stumps can pose serious threats to your property. Post the tree removal, the roots of your tree stump continue to grow that can cause damage to water pipes, fencing, and cement. Our arborists have the skills to turn those obtrusive stumps into environmentally friendly landscaping mulch. Our professional tree services in Calgary and Edmonton ensure that the stump is removed thoroughly in the most minimally invasive manner 
At ArborCare, we believe that proper planting of a tree is one of the most important steps to ensure that it grows up to be healthy. Most of us plant trees to:
Increase the value of our homes

Shade areas of your home that receive direct sunlight in the summers

Help reduce heat in urban areas

Reduce carbon footprint

Reduce erosion and the effects of flooding
Without proper expertise, you may miss some important knowledge that results in harming your trees, including their ability to accustom to local climate and conditions.
Tree pruning is important when it comes to maintaining the growth, structure, and health of trees and shrubs. A properly pruned tree will be healthy and looking beautiful while having potential growth with fewer diseases. Regular pruning will help you get rid of diseased and broken limbs, falling branches, and others.
Tree restoration promotes tree health and helps in preventing overcrowding. The crown restoration process removes branches to improve space and restore the natural, attractive canopy of the tree.
Storm and Disaster Services
Our professionals understand that the Prairie/Foothills weather can be harsh. Weather conditions, including frequent snow and windstorms, freezing rain, natural disasters, and more, can cause serious damage to your trees. We offer emergency tree removal and preventative services.  
By taking the necessary steps to prepare your residential or commercial property before disaster strikes, we can help your trees survive the storm.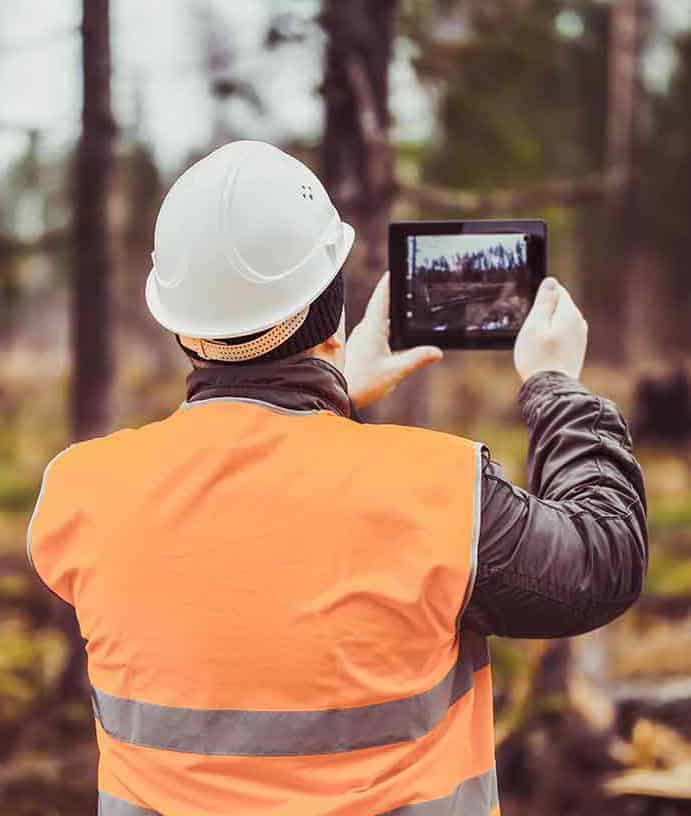 Our experts offer reliable solutions to properly care for your trees and help you increase the curb appeal of your property. We provide complete tree assessments that include life expectancy, conditions, replacement cost, functional and aesthetic values, and more.
For commercial clients, we also offer:
Commercial tree care services
Emergency storm response
Snow removal
Golf course maintenance
Equipment
When you trust the care and maintenance of your garden to the professionals at ArborCare, we ensure that every job is completed with perfection and accuracy. Removing large trees requires a great deal of skill and precision. Our experienced staff can ensure that the tree is removed non-intrusively yet thoroughly and safely. Call us to know more about our tree services in Calgary.
read more about our services
At ArborCare, we have the expertise to take care of all your tree removal needs in
Calgary and Edmonton.