Count on Us for Snow Removal Services in Calgary
The winter months bring thick layers of snow. With ice covering your home, workplace, driveways, parking lots, lawns or sidewalks, professional snow removal services become vital. Quick and efficient snow removal not only keeps your property safe but also allows you to move in and out without the snow blocking your way.
ArborCare® provides reliable snow removal in Calgary. When the winter is around the corner, and you are worried about dealing with the snowfall, hire us. Throughout the season, our team provides hassle-free snow removal for all types of properties. We cater to both small and large establishments and clear out snow promptly to ensure unhindered access for your visitors and customers. No matter how heavily it is snowing, we guarantee service within 24 hours of snowfall ending. We provide qualified experience along with our sweepers, sanders, plows, Bobcats and dump trucks ready to move some snow. Book our services for the coming winter today!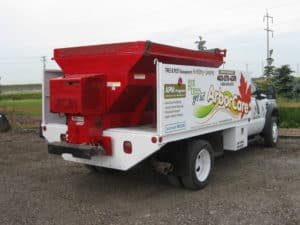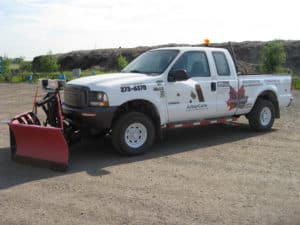 Why Does Your Commercial Property Need Professional Snow Removal?
Here are the benefits of choosing professional snow removal services for your commercial properties:
Savings: Instead of paying hefty fines and fees from the City, save money monthly by hiring us to remove the snow on your property!
Client loyalty: If your private parking lot is full of snow, it will discourage clients from entering your business. Get in touch with us to avoid this problem and keep your clients happy!
Reliability: At ArborCare®, we highly value our clients, and honour every part of our contract – even the small print. You can count on our staff to be on cue with our mutual agreements.
Qualified equipment and experience: As a business or property owner, we'd like to think that you happen to have more pressing concerns daily – especially after a snowfall. And we've been removing snow for quite some time, which allows us to be appropriately equipped and very efficient at it.
Do not allow accumulated snow from preventing visitors to your business. Instead, provide them with a safe welcome, even during a rough winter. Let our experienced staff provide you with snow removal in Calgary – call ArborCare® today!
What Are the Benefits of Expert Snow Removal Services for Homeowners?
As a homeowner, you might be thinking about the importance of professional services for snow removal. If so, have a look at the benefits of residential snow removal services:
Saves time: By getting professionals to handle the shovelling and plowing needs during the winters, you can save a lot of time. Doing the same task yourself can take you much longer.
Reduces efforts: When you decide to take care of snow removal by yourself, you might end up straining yourself physically. When you let professionals take over, you will not have to worry about even one aspect.
Ensures safety: With prompt snow removal services by professionals, you can be assured that your family is safe from slipping and falling on the snow in your driveway or sidewalk.
Snow, if not handled carefully, can turn out to be a hazard. Trust the residential snow removal services in Calgary from ArborCare® for a respite from thick blankets of snow. Get in touch for an estimate today.
Get Rid of Snow With Quick Snow Removal
Most cities provide snow removal services of public paths during our winters, and they are usually well organized. However, when Mother Nature decides to shed more snow than we can handle, some of that snow may end up piled up nearby your business or private property.
For instance, the City of Calgary has a Seven Day Snow Plan for any paved roads used by motor vehicles and bicycles. This Plan allows citizens to check the snow removal schedule after a given snowfall. On the other hand, the City's snow clearing bylaw requires property owners to remove the snow accumulated on the sidewalks adjacent to their property within 24 hours of a snowfall.
ArborCare® will ensure that you no longer have to worry or wait too long about snow removal on or around your property or business. Our team monitors the weather and promptly dispatches workers to provide you with quick respite from the accumulated snow. Whether it is your business or your home, be assured that our service will be prompt. Contact us today, and we'll be happy to discuss your specific needs.
Snow Removal As per Your Specifications
At ArborCare®, we realize that your property is unique and your snow removal needs might vary. That's why we pay attention to the details and remove snow, keeping in mind the features and obstacles hidden underneath the snow. Our approach allows us to prevent damage to your property and ensures efficient snow removal without glitches. You can expect our team to mark landscape features and swiftly go about the process of clearing out piles of snow.
When it comes to snow removal, we understand your needs and do a good job every time. We can expertly shovel snow from your yards and driveways, chip and melt ice that forms in and around your property and plow our way through snow-covered tracks. Our fleet also enables us to haul away, satisfyingly completing the snow removal process.
Professional Snow Management Services for Snow-Free Premises
While homeowners worry about snow piling in their yards and on roofs, commercial facilities face the woes of sidewalks and parking lots buried under layers and layers of snow. Thankfully, you can always count on professional snow removal services from ArborCare®, whether you are a homeowner or a business person. We also offer tree removal, tree planting, plant management services, among others.
Commercial + Residential
Services
At ArborCare, we have the expertise to take care of all your tree removal needs in
Calgary, Edmonton and Kelowna.