What to Look for When Choosing an Arborist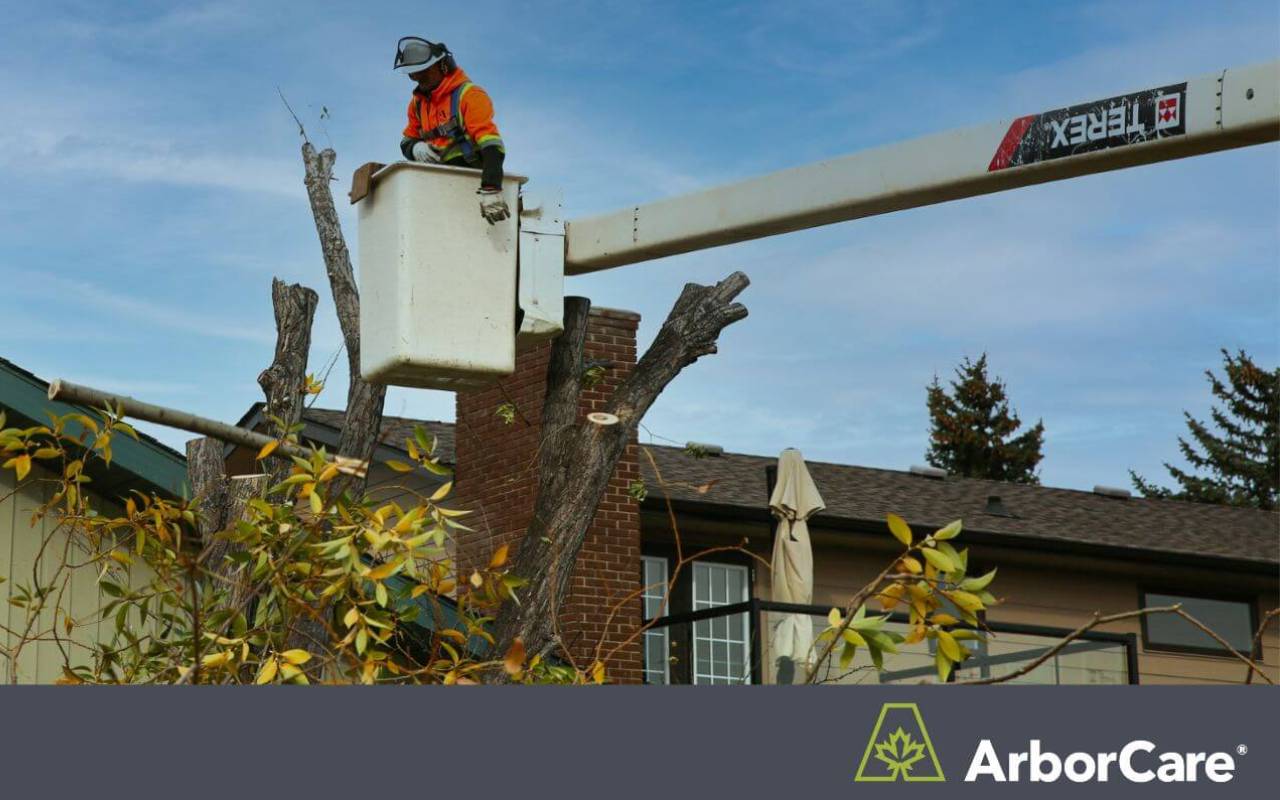 Although often ignored, the trees on your property are of considerable value. After all, they typically take decades to reach their full size and height, if not more than a century. Moreover, trees create welcoming shade on hot summer days and can also be used for swings, tree houses and other kids' activities. They may even have fruit or nuts you can harvest.
Along with their many benefits, however, your trees can pose considerable danger to your family and property if they're not properly taken care of. Here's why you need to hire a qualified arborist.
What's an Arborist?
Arborists are certified tree specialists that have received specialized education and certifications. Professional arborists handle all types of tree care, including pruning, transplanting, grafting, fertilizing, diagnosing diseases and managing pests. When hiring an arborist, it's best to look for someone that belongs to a professional arborist organization, or is certified by the International Society of Arboriculture (ISA) or American Society of Consulting Arborists (ASCA).
In order to be certified by the ISA, arborists must pass ISA's examinations of tree care and maintenance. The certification is therefore a testament to the contractor's comprehensive knowledge about trees and what practices are best to use when caring for them. Additionally, ISA-certified arborists adhere to the ISA Code of Ethics, which serves as a promise for safe, trustworthy and high-quality service.
How to Choose an Arborist
Free classified ad sites like Kijiji make it easy for people to advertise tree services without the proper training, certification or insurance. Although you may be tempted by their low prices, here are five reasons why you shouldn't hire someone off Kijiji for your tree and lawn care needs.
1. Comprehensive Insurance
Cutting and pruning trees is a complicated and sometimes a dangerous process. If done incorrectly or without the proper safety measures in place, you or your neighbour's property could be severely damaged. Of course, accidents happen even to those with sufficient training and expertise. That's why professional arborists are insured. If your property is damaged, you won't have to pay for repairs or spend money on a lawsuit against those responsible.
2. Workers' Compensation
Given the dangers involved in working with trees, hiring someone off Kijiji could potentially put you in legal jeopardy. For example, unqualified tree services don't pay premiums to the provincial Workers Compensation Board. Consequently, you could be sued for compensation if someone is injured while working on your property. If you hire a professional arborist, you'll have peace of mind knowing that if anyone is hurt while working on your trees, you won't be sued.
3. Professional Training
If you hire someone who isn't a certified arborist, they may lack sufficient knowledge and training. For example, some arborists will use spikes to climb trees, which can be detrimental to the tree's health and structural integrity. Other arborists may go overboard with pruning. This is especially important when dealing with a diseased or damaged tree. An untrained tree service is likely to recommend cutting it down. However, a trained arborist may know how to deal with the problem and save the tree. Given how long trees take to grow, your choice could have major consequences for you and your family.
4. Good Testimonials
Reviews from past clients are another indicator of whether you should hire an arborist. You can search for testimonials online to get an idea of what people's experiences with a specific arborist was like. It's also a good idea to ask the arborist for references from previous clients. Make sure to call a few of them and ask questions about the nature of the work performed. Determine if they're happy with the results.
5. Fair Prices
It's important to make sure you aren't being overcharged. That being said, you don't necessarily want to hire the arborist with the cheapest rate. Arborists have a number of expenses, and an especially low cost may be a sign of poor service or lack of insurance. Make sure to ask several arborists for estimates so you can compare them.
5 Questions to Ask an Arborist
Here are five questions you should ask before hiring someone to take care of your trees:
How many years of experience do they have?
What certifications and professional memberships do they have?
Do they have reviews from previous customers?
Are they insured? If they say yes, ask for proof.
Do they have the necessary municipal permits to operate?
Certified arborists should have no problem answering these questions. If they have nothing to hide, this information will be easily available on their website. Look elsewhere if the person you're considering hiring cannot answer these questions or is reluctant to do so. Whatever price they're offering you, it isn't worth the risk.
Lastly, proper tree care is an investment that can lead to substantial returns. For instance, well-cared-for trees are attractive and can add considerable value to your property, whereas poorly maintained ones can be a significant liability.
The next time you need the trees in your yard serviced, a tree specialist from ArborCare® would be happy to help. We'll send an arborist that's trained and knowledgeable in all aspects of arboriculture.
Western Canada's Experienced Tree Service Providers
Since 1983, the qualified arborists at ArborCare have been serving satisfied customers in Edmonton, Calgary, Kelowna and throughout Western Canada. Our licensed experts are certified by leading arborist organizations to provide the highest quality tree service. Whether you require tree planting, trimming and pruning, removal, stump grinding or storm/disaster cleanups, we have the skills and training to handle any tree-related job. If you're unsure what kind of help you need, a registered consulting arborist can visit your property and assess your needs. Contact us today for more information or a free estimate.