What to Look for When Choosing a Snow Removal Company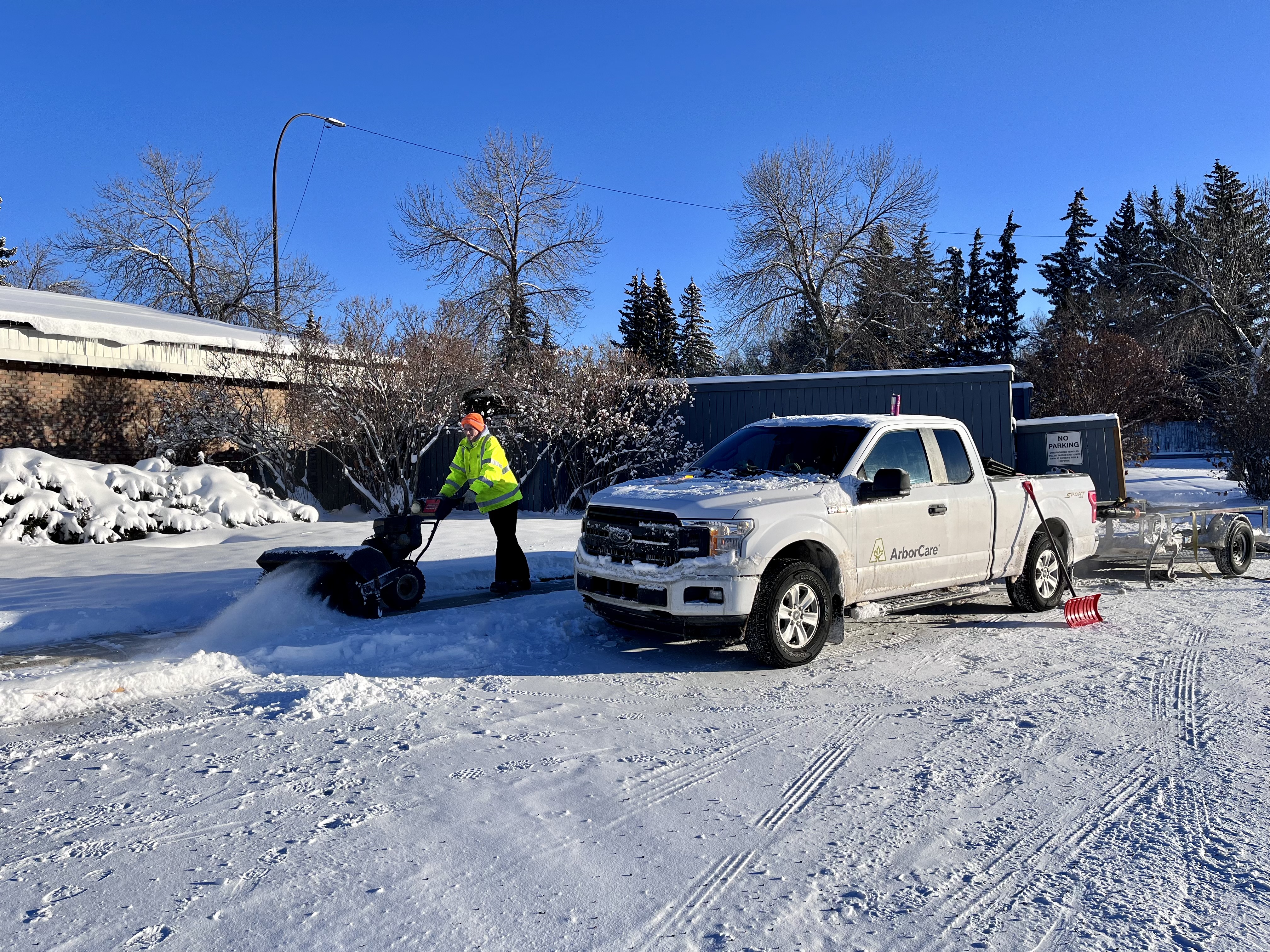 Anyone can advertise a snow removal service on sites like Kijiji or Facebook but hiring them may bury you in snow and headaches. Although another snow removal contractor might offer low rates, they may not have the equipment or insurance to do the job quickly and safely. Here's what to look for when you hire a snow removal company.
Proper insurance coverage

Working with heavy, mechanized snow-clearing equipment can be dangerous work. Even the most experienced operators can accidentally damage a car, house or fence. That's why your snow-clearing service should have proper liability insurance so that if an accident does happen, you won't have to pay for the repairs or end up in a lawsuit.
Insurance coverage for workers

An unqualified, fly-by-night contractor probably won't be paying premiums to the provincial Workers Compensation Board. You could be sued for compensation if someone is injured on your property. Hiring a company that protects its employees will protect you from litigation.
Training and experience

An untrained, inexperienced operator using heavy snow-clearing equipment is a recipe for disaster. Ask your snow removal contractor about their years of experience and training and find out whether they're properly licensed to operate the machinery.
Reliable response times

A professional, reputable snow removal company will respond quickly after a snowfall to meet snow clearing bylaws. They should also provide details about their average response time and how many centimetres of snow should fall before their plows hit the road.
Adequate equipment


A professional snow removal service should have many types of equipment to move, lift, plow and transport large amounts of snow. They should also use sanders, sweepers, skid loaders and dump trucks to clear your property quickly and safely.
Clear contract

Ensure you have a clear and comprehensive agreement for the service you hire. A reputable snow removal service will define the scope of work and detail the payment schedule over the season.
Site plan assessment

Every property is unique, and yours will undoubtedly offer challenges such as tight corners or steep hills. Ensure your snow removal contractor assesses your property to identify hazards and obstacles. They should have strategies to manage the trickier spots, such as hand clearing versus plowing.
Professional Snow Clearing in Calgary
At ArborCare®, we offer a professional, dependable snow removal service for commercial and residential clients in Calgary and surrounding areas. Contact us today, and we can help you assess your snow removal needs and provide you with a quote.