Recognize Canker Spots in Your Trees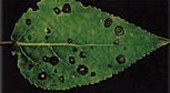 Septoria canker is a fungal leaf spot disease of poplars and willows. There are several different species and forms of this disease. All produce typical brownish or black spots on leaf surfaces, malformed leaves, and can cause early defoliation. In more susceptible species, conspicuous overwintering cankers are formed, which are often colonized by other fungi.This can result in the death of the branch or tree.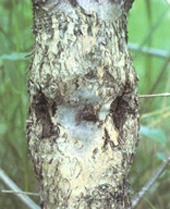 Septoria canker is a particularly bad problem for new plantings and plantings where only one species of tree has been used. Proper pruning of dead and infected branches, removal of dead and dying trees, and the autumn collection of infected leaves are all recommended cultural practices to help control Septoria. contact us today.