Bracing and cabling: 3 signs your tree needs support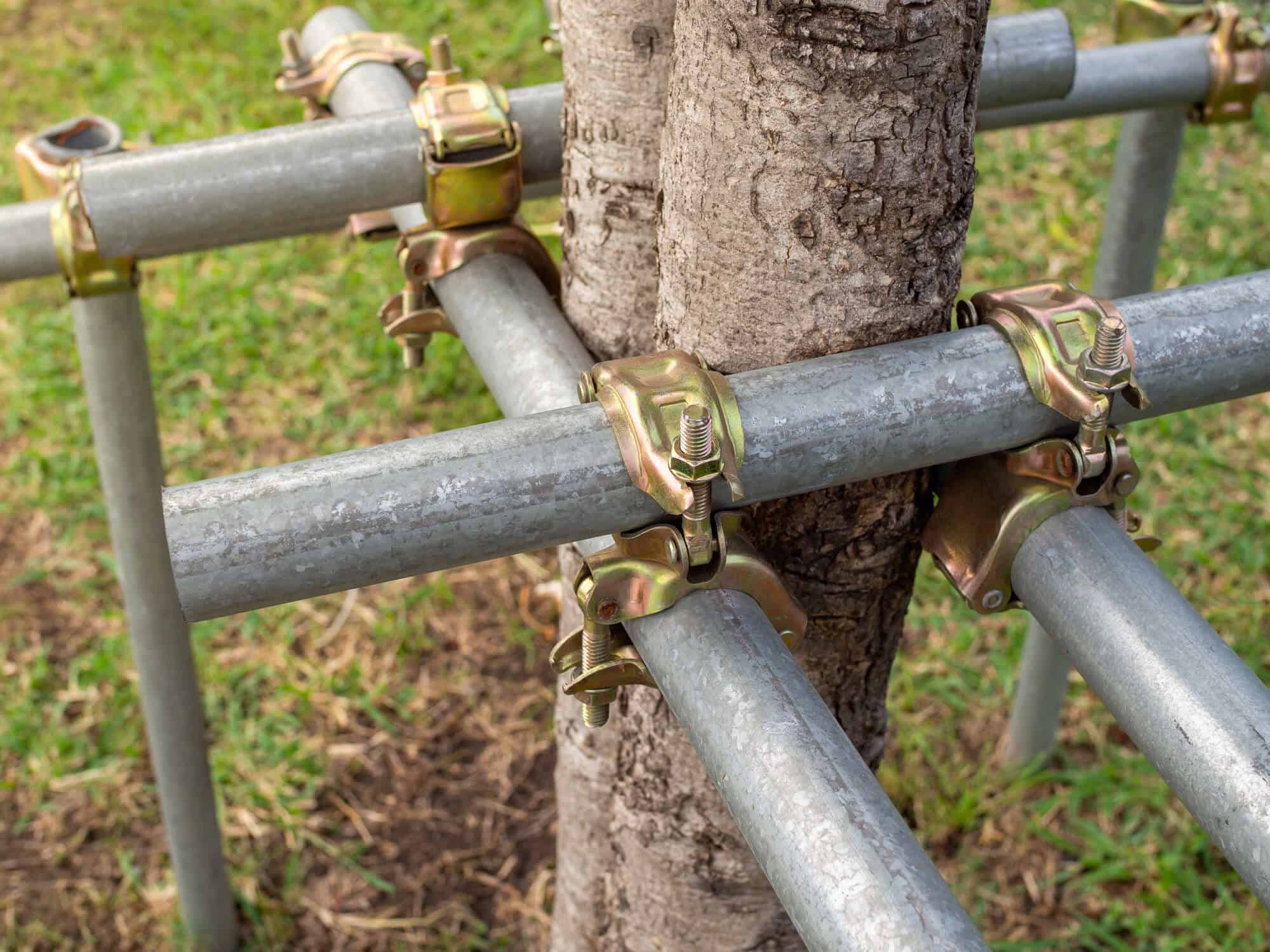 While the trees on your property may be strong, they're still vulnerable to illness, decay, and storm damage. These can lead to life-threatening structural problems. Below, we'll take a look at the three most common signs your tree might need support, and how services like bracing and cabling can help protect your Edmonton property from future damage.
Your tree has a structural weakness
Structural weaknesses include a number of things. Cracked or broken branches or strange growth patterns that leave the tree's branches or trunk vulnerable to future breakage are common examples. In addition, illnesses can cause part of the tree to rot or weaken its roots. When an otherwise healthy tree has a serious structural weakness, preventative measures like bracing or cabling are often the best way to ensure it stays strong and healthy.
Your tree was damaged in a storm
After a powerful storm, trees may be left with many broken branches and structural damage that's not easily repaired. If a storm has left the trees on your property broken and bruised, call a disaster service professional in Calgary or Edmonton without delay. Acting quickly is the best way to protect your tree from further damage and eventual decay.
Your tree is potentially unsafe
Sometimes the issue isn't with the health of the tree itself, but with how its growth impacts nearby buildings or pedestrians. If you have a tree that's growing too close to a building, power lines, or is interfering with pedestrian traffic, an arborist can help. They may brace branches to encourage upward growth or suggest crown elevating to remove low-hanging branches.
What exactly is bracing and cabling?
Bracing and cabling are arboricultural methods used to redistribute the load of the branches to protect the health and integrity of the tree. Cabling involves the use of flexible cables, installed high up in the tree, to stabilize branches and reduce the risk of breakage. Bracing consists of installing a rigid rod close to the defective area of the tree to bolt branches together, improving the stability of the entire tree.
Alberta's arborists
If you're looking for an experienced arborist in Calgary or Edmonton, visit ArborCare today. We also offer landscaping and lawn care service to our Calgary and Edmonton area clients. Contact us today to learn more about how to care for your trees, or to request an estimate.