Everything you need to know about tree pruning and utility line clearing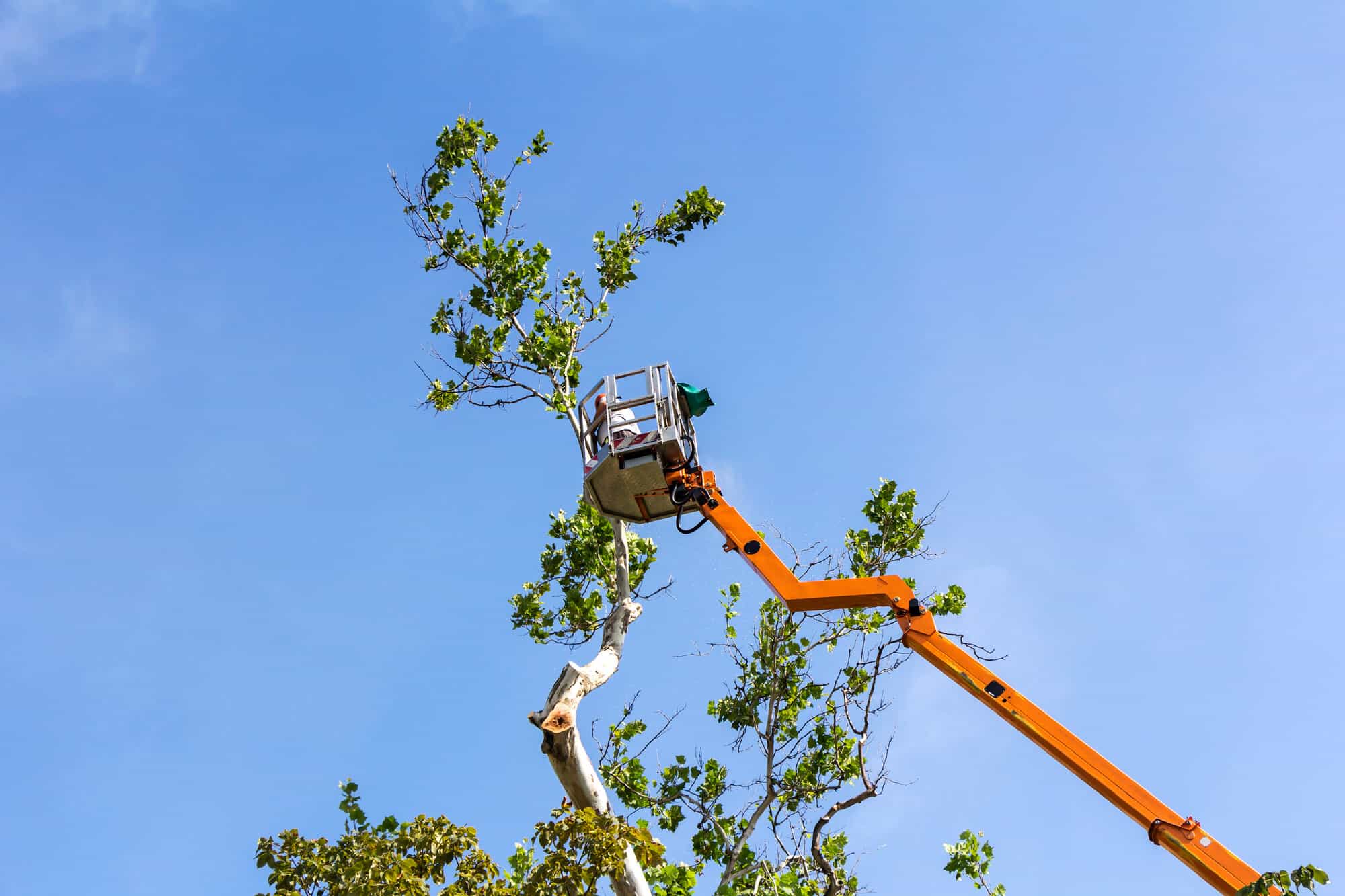 The rules about tree pruning and utility line clearing are defined by each municipality from Vancouver to Edmonton, all the way to Halifax. Keep reading to learn why tree pruning and utility line clearing is important, and when you'll need to call an arborist if you're in Calgary or Edmonton.
Why utility line clearing is important
When a tree's branches come into contact with a utility line, there are two main risks you need to be aware of:
Fire. Prolonged contact between an overgrown tree branch and a utility wire could result in a fire. The risk increases substantially during wildfire season, when the weather is hot and there is very little humidity in the air.
Electrocution. A living tree's wood is moist, making it easy for electricity from a utility line to pass through your tree and into the ground below. Anyone or anything that comes too close to the base of the tree could be at risk of electrocution.
In addition to these risks, overgrown tree branches could also result in loss of power to your home. If the interference is serious enough, it could cause power issues for your whole block.
When it's your responsibility
Trees located on your property are your responsibility. For example, if a tree in your backyard is growing into the power lines, then it's your responsibility to have the tree professionally pruned. If the tree is growing jointly on both your property and your neighbour's property, then you'll have to reach an agreement regarding the maintenance of the tree together.
When it's the city's responsibility
If a tree is growing on city property, then it is the to prune and care for it. You're not allowed to prune a tree that belongs to the city, or to try to request that an arborist prune the tree. If a tree that's growing on city property has become overgrown and is in danger of touching a nearby power line, call 311 to request they send someone to prune it.
Get professional help
Remember, pruning trees, whether they're growing too close to utility lines or not, is hazardous work best left to a professional. If you're looking for professional tree services in the Calgary or Edmonton areas, get in touch with us at Arbor Care. Our team of tree care specialists can guarantee your trees will be taken care of. Contact us today to learn more about the services we offer.