Robert Paul | Employee Spotlight
We have a great team in Calgary, and want you to meet them! Next up, Robert Paul.
---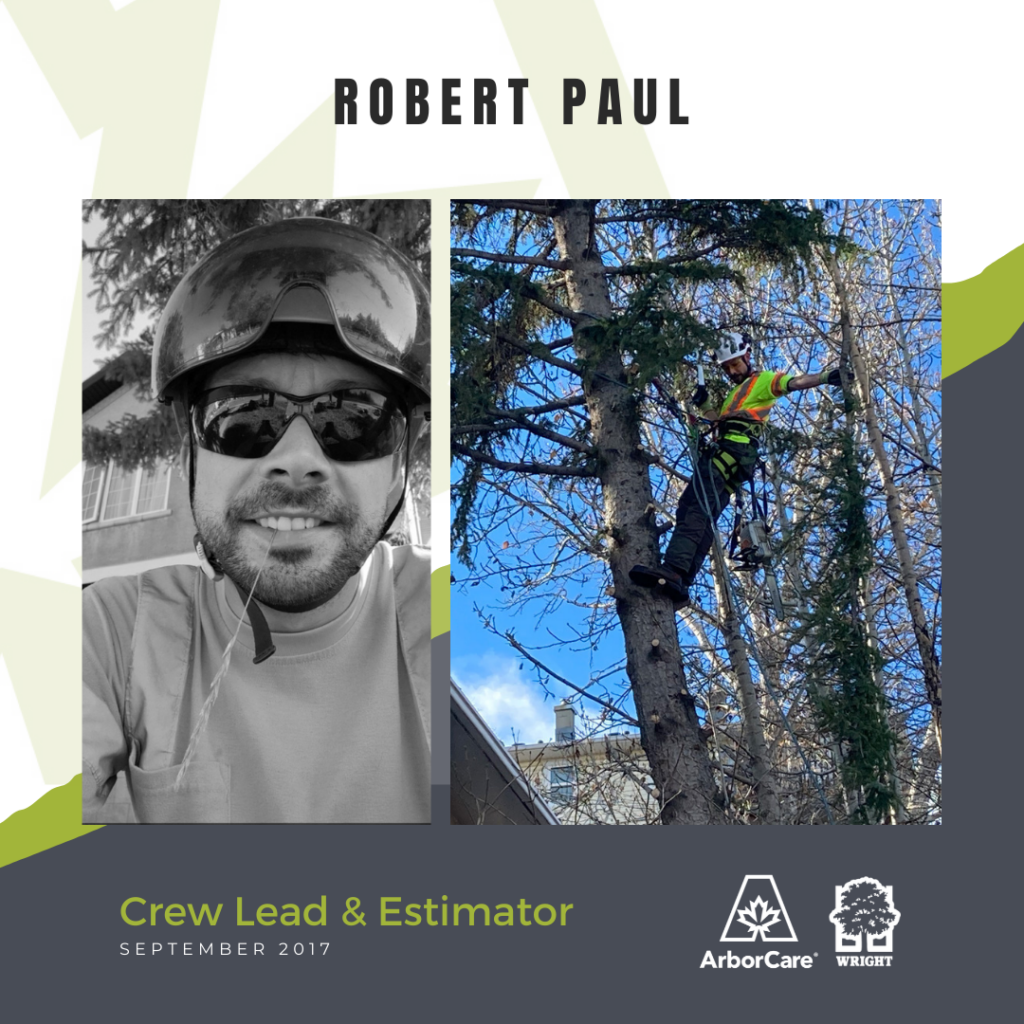 Meet Robert Paul
Title: Arborist – Crew Lead & Estimator
Team Member Since: September 2017
Career Path
Q: Describe your career path. How did you get into what you do now?
A: I worked in the electrical trade for 7 years and was looking to pivot away from that. Chris Gamache scouted me out through Indeed and I was excited about a new opportunity, so I went for it. 
Q: Explain your position. Describe your role with the company.
A: I'm currently a crew lead on an aerial truck working residential. During the busy seasons in the spring and summer, I began estimating and learning the sales side.
Life at Wright Tree Service of Canada & ArborCare
Q: What is your favourite part about your job/working for the company?
A: I love the challenges that each property brings. Every site is so different and unique and how we get to help each homeowner/client achieve their vision is what makes me get up in the morning. I really enjoy my job and look forward to showing up to work every day!
Q: Who has played an influential part during your time with the company & why?
A: Chris Paterson. Hands down, is the best teacher I've ever had. I look up to him in so many ways. He started teaching me when I started, and I look up to him for his knowledge and love of this industry.
Q: What are you most passionate about professionally? What excites you most about your work?
A: Customer satisfaction. Bringing joy to the customer and making sure each and every customer is happy. I want the customer to say, "WOW!" when I'm finished at their property.
Hobbies, Interests & Influences
Q: What do you like to do when you aren't working?
A: I love to build things. I'm always busy with my hands building whatever I can think of.