Announcing the Launch of the New ArborCare Website
We are very excited to announce the launch of the new and refreshed ArborCare website. Visit us at arborcare.com. The new website now showcases what we do best, highlighting our complete residential and commercial tree care services.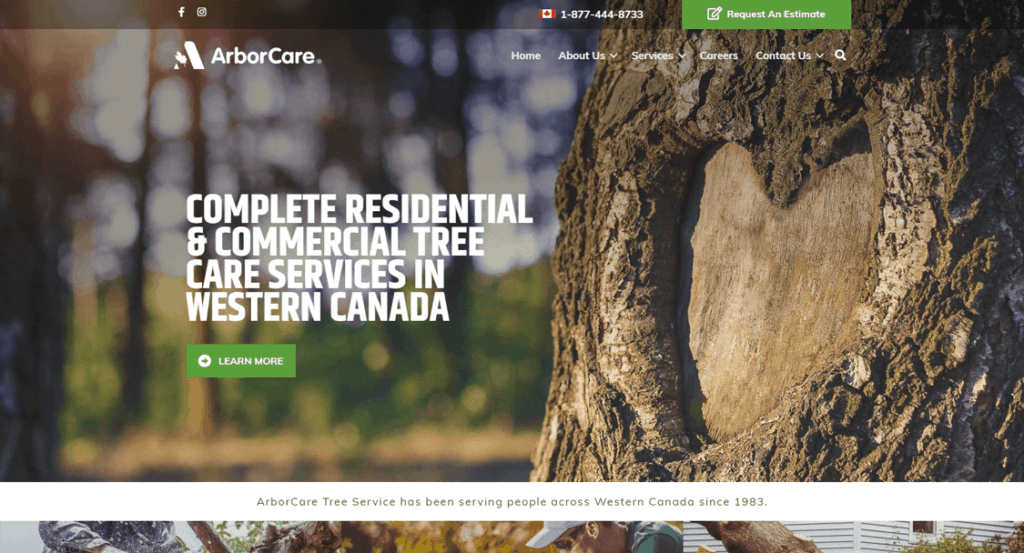 ( A glimpse of the new homepage)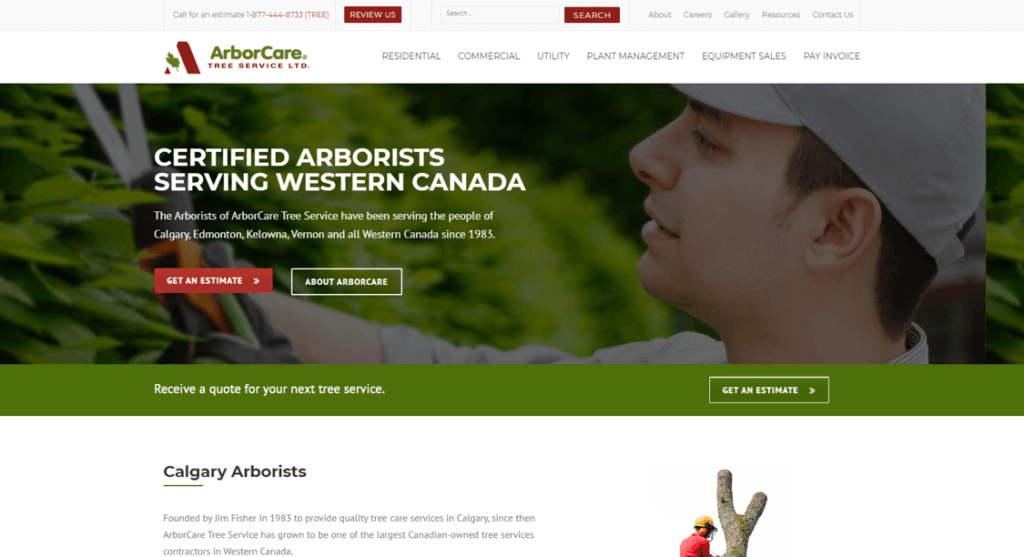 ( The previous homepage)
Our goal with this new website is to provide our visitors an easier way to learn about ArborCare's services and to find information based on your current needs. It's easier to navigate, more user-friendly, and has a modern design. A couple of highlights:
Navigation
We've simplified the primary navigation, with dropdown menus for both the mobile and desktop versions, making it easier for users to find what they're looking for. The menu is fixed throughout the website, so you will always know what number to call or can easily request an estimate at any time.
User-Friendly
The website continues to use a responsive design, adjusting to any screen size including mobile devices. Relevant call-to-action buttons are shown throughout each page on the website whether you want to contact ArborCare or learn about each of our services that we can provide you in Western Canada. The homepage serves as a one stop shop, a place where you can find essentially everything you may need to either learn more about the service you're looking for or getting insight from previous customers' testimonials.
Modern Design
The use of large hero images (large banner images), and images implemented throughout the site is a way to visually show you who we are and the services that we provide. You may even see a background video in the hero background of the homepage in the near future. In addition, we've implemented ghost buttons – buttons that are either transparent or white with the background. This makes for a clean call-to-action button, but when hovered, both the font and box changes color, so you know that you are hovering over the button and when clicked, will be redirected to a new page on the website.
Let us know what you think! We'll continue to make updates to the site, adding updated or new content along the way. We hope you like it.