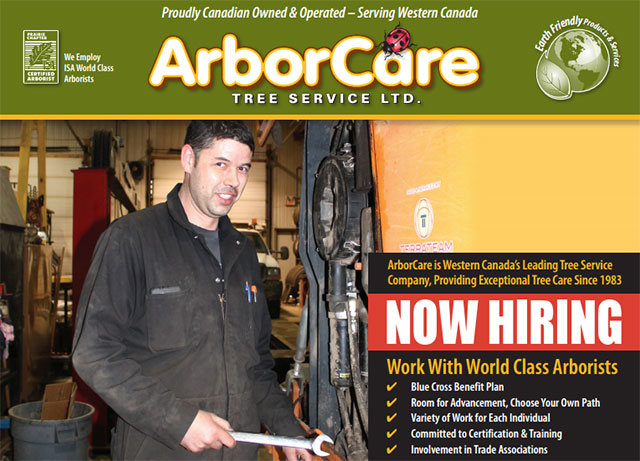 Hiring Heavy Duty Mechanics throughout Western Canada
ArborCare Tree Service is committed to a safe and healthy workplace in our various Western Canada offices. ArborCare provides opportunities for a long-term career with growth potential, training opportunities and competitive compensation!
Required Experience
The ideal candidate for the heavy duty mechanic position will have at least five years of experience as a heavy duty mechanic, as a journeyman heavy equipment technician or have their truck and transport mechanic certificate. Non-ticketed experienced applicants will be considered. A Class 1, 3 or 4 valid Canadian driver's license in good standing is preferred but not required.
Primary Duties
Providing maintenance, troubleshooting and repair of all equipment
Writing service reports
Assisting in training apprentice mechanics in the trade
Maintain personal and company tooling that gets used to do the job
Some travel required for out of town service calls
Send your replies to Hailey Kathryn at careers@arborcare.com or by fax at 403-272-1536. Please note that phone applicants will not be accepted.